My Short Films
Please Find a collection of my best short films that I have worked on. All these short films were created and produced by myself from concept to finished film project. It involved working with other dedicated film makers and actors to make these films possible.

Spooky Forest Short Film (2016)
The story takes place when a young mother and her baby are enjoying a quiet late summers day together. Its when they take a walk into an unexpected spooky forest, with a deep history is when things are not all as they seem. The young mother feels a supernatural presence in the woodland and knows that she is not alone with her baby...
Haunted - Short Film
Short film about a haunted house, A man recently moves into his new home to find its not all as it seems and that the property has a dark history.
Mystical Coast
It all begins when Lucas is thrown overboard from his ship and becomes washed ashore on a mystical Island. He ends up stranded for many days and has to learn to survive using basic instincts. He soon learns that he is not alone as one day he stumbles across an unknown man who comes ashore with a map to a lost treasure chest. However Lucas curiosity gets the better of him when he wants to find out what is inside the chest...
Richard Steel 3
Richard Steel 3 takes place a year and half after the events of Richard Steel 2 where we last saw Rufus Spout slammed into by the M2 bus whist running after his girlfriend Vanessa. Rufus managed to survive the bus crash and was seduced into a coma by Dr Vermeulen. After 15 months Rufus awakens from his coma to find his life is in a very different place. He no longer has the Richard Steel fame, name or powers, and the Steel personality he once had has been buried into the Rufus brain sub consciousness. However little does Rufus realise that the Richard Steel personality is trying to break free and destroy the Rufus Nerd personality once and for all. Rufus along with the help of his childhood love interest Phoebe try to conquer the Richard Steel personality for good and help Rufus find a new sense of confidence in his life.
9/11 A Decade Later
A film about the events of 9/11. Based on a true story.
Alien Awakening
A boy named Casper is in search of his missing cousin Sophie who has been missing for over 5 years. Casper remains convinced that she was abducted by aliens in Briskcombe woods…
The Mysterious Box (2017)
The Mysterious box film explores the possibility that we are all living in a parallel universe and shifted away from the universe and existence we thought we were living in. A Mysterious box is found inside a remote location by a young child. The box and its contents have been left there by someone who was being targeted for exposing this truth we are all living in. The contents inside the box start to expose more mysteries...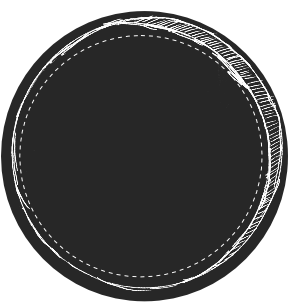 Check out all my old short films from 2004 to present